I have a new author crush!
Her name is Sherry Thomas and she's exactly what the doctor prescribed for my happy feels!
It's pretty simple, I started this book one morning and couldn't put it down until the sun down.
Bestselling historical romance author Sherry Thomas branches out with her first contemporary romance about a chance meeting a lifetime in the making, and an all-consuming affair without a single predictable moment.
When Evangeline Canterbury meets the gorgeous, intriguing doctor next door, all she wants from him is a bit of distraction, to help her get over a few rough days. 
Her one-night stand, however, has other plans: He needs an accomplished and presentable girlfriend to bring before his parents—and for six months of her time, he is willing and prepared to spend an obscene amount of money. 
Nothing but trouble can come of such an arrangement. But can Eva stop herself? Or will she fall headlong in love with a man who will leave her when their contract expires with a smile, a check, and hardly a backward glance?
Author : Sherry Thomas
Title : The One in my Heart
Series : standalone
Number of pages : 256
Publisher : 
Release Date :  April 21, 2015
Genre : Contemporary.
This is my first book by Sherry Thomas and I fell head over heels in love with her writing style and characters! I was so engrossed in my book I said goodbye to Monday obligations, I just couldn't put it down! 
Over the first chapters what started as a mere crush for this book and author, grew exponentially.
First, the banter between Evangeline and Bennett was *use Smeagol voice here* precioussssss! *use Smeagol voice here*
Tongue in cheek retorts from both characters and relentless ribbing between them fascinated me and made me grin like a Cheshire cat. I knew I was in for a treat just then. I love how easy going their small talk was, how the author naturally made them fall into an easy and familiar exchange despite the circumstances of their meeting. Evangeline always quick to put Bennett in his place with as much sarcasm and wit I think I fell in love with her just then.
-"Hey, people keep telling me this neighborhood is really safe. But it's late. Can I drop you off at home?'
He braced a hand on the top of the car and leaned down. -"No. Grandma told me I'm too pretty to get into cars with strangers."
My lips twitched. -"Grandma was lying through her teeth; You're just average."
Bennett Somerset seems to have it all, gorgeous, successful cardiothoracic surgeon, rich, beauty and the brain with a highly dose of charm and humor.
Evangeline Canterbury is on the path to get her tenure, she's assistant professor of material science, living with her step-mom, Zelda. Her upbringing looks like a tainted fairytale. She was born to become a princess but her wits and will as well as life pushed her on an all other path. She's full of wit and despite her abandonment issues I thought she was a very strong character.
-"Do you know you have the perfect face for a nun—as if you have only prayers on your mind? And then there are those times when it all changes, and you look pornographically turned on."
-"Do I look like that now?"
-"Yes."
Second, what followed and was portrayed in such a genuine way between them is the chemistry. I'm talking about the off the charts kind with the steam thick enough to make my kindle' screen appears foggy.
"When I have to take care of myself I imagine al the things I'd do to you," he murmured against my lips. "And I think of all the sounds you'd make, from the first catch of your breath, to your screams when you come."
But what really made me love those scenes is that Sherry Thomas ingeniously combined sexy comebacks and emotions. It wasn't just hot sex, it was playful, intense and engaging and I loved every word of it.
-"It's very, very nice to make love to you, but exhausting it isn't."
-"Clearly I'm doing something wrong."
-You're not doing me enough—that's what you're doing wrong. You should keep at it until you break me."
I love a good sex scene in my romance, but I can positively say that I prefer a couple who doesn't turn into pornstars in the bedroom. Evangeline and Bennett kept their banter and attraction in and out of it. The witticism a great part of their lovemaking.
-"Praise the Lord, for a woman who can bring me to my knees."
-What use do I have for a man on his knees?"
-Begging for a demonstration, aren't you? Open your legs for me."
Third, my nerdy self was absolutely thrilled—pleased even, by all the Star Wars and LoTR references! It fit the story so well, almost to perfection, Evangeline the Leia to Bennett's Han Solo. Sigh. All those references to one of my favorite fandom and I was a goner.
-"Would you like to see the engagement ring I picked out?"
Had I been dropped on my head, I couldn't have been more stunned.
-"Wh-what? Why?"
-"I'll tell you if you come up."
It's a trap, shouted the Admiral Ackbar from Star Wars.
It's bullshit, said my common sense.
In the book Bennett calls himself the Rosie to her Sam, lol! (Because her step-mother is Frodo, she is Sam and therefore Bennett is her Rosie. from Lord of the Rings)
Not only that but the literature references will please any book nerd, really. The things Bennet would say, I was a melting like ice cream on a hot sidewalk too.
"In Henry V, King Henry says to Kate, 'You have witchcraft in your lips,'" Bennett murmured sleepily. "Do you know where you have witchcraft, Eva?"
"Do tell,"I answered archly, expecting him to heap praise on my private parts.
He pressed a kiss into my shoulder. "In your eyes."
And to top it all? Unrequited love on top of unrequited love. Angst SO good it felt illicit!!!
Pain pinched my heart, the pain of being understood when I didn't wish to be, by someone who was only playing a game.
The story starts with a one night stand then blends into the fake couple trope with the inevitable attachment and unrequited feels.
I couldn't meet his gaze, so I wrapped my arms about him and buried my face in the crook of his should, wanting only enough sensations to drown out any insidious feeling of need.
Waters are muddled with after thoughts and hopes, unrequited? Maybe. Maybe not. But the story is told from the heroine's point of view… So maybe all is not what it may seem. And I guess you'll have to read the book if you want to know more.
Everything he said about us always had that glossy patina of plausible deniability—compliments and declarations that were extravagant but ultimately insubstantial.
And I loved and hated them as Gollum loved and hated his precious.
You MUST READ that book.
That night, as I lay in bed, I reached for my phone.
'I love you too', I texted.
His reply came a minute later.
'In the immortal words of Han Solo, I know.'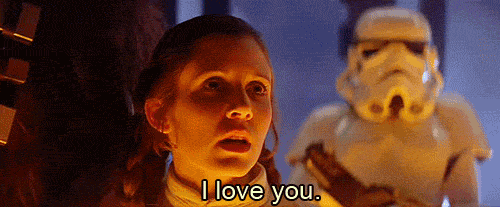 Sherry Thomas writes both historical romance and young adult fantasy.
On the romance side, she is one of the most acclaimed authors working in the genre today, her books regularly receiving starred reviews and best-of-the-year honors from trade publications. She is also a two-time winner of Romance Writers of America's prestigious RITA® Award.
On the young adult fantasy side, there isn't much to report yet, her debut book, THE BURNING SKY, book 1 of the Elemental Trilogy, has received a starred review from Publishers Weekly and been named to the Autumn '13 Kids' Indie Next List.
Sherry writes in her second language. She learned English by reading romance and science fiction—every word Isaac Asimov ever wrote, in fact. She is proud to say that her son is her biggest fanboy—for the YA fantasy, not the romances. At least, not yet…