Nice surprise from debut author Isabel Love! Untouchable reads easily although it missed the mark for me regarding the main character's connection.
I would still recommend this one to anyone looking for an easy and steamy read.
Monica Morgan is off limits. One-hundred percent untouchable.
Too bad I didn't know that when we first met.
We were just two strangers in a club, drawn together by chemistry.
Hot, SIZZLING chemistry.
Imagine my surprise when I discover that she's my new boss.
And now that we work together, she's determined to keep it professional.
My problem? I can't forget the night we met.
That searing kiss. The way she felt in my hands.
I find myself willing to break the rules to get closer to her.
Though she tries to fight it, I know she feels it, too. This pull.
It's all in the way she fidgets whenever I'm around.
It's all in those lingering, hungry looks she casts my way when she thinks no one is watching.
Despite the risk to my job that comes with pursuing her, I can't seem to stay away.
I want to forget about the rules and make her mine.
Author : Isabel Love
Title : Untouchable
Series : Unexpected Love #1
Number of pages : 249
Publisher : 
Release Date :  April 6, 2017
Genre : Contemporary, Erotica.
Debut author Isabel Love is also a romance book blogger and I picked this book up because of the buzz going on about it on my facebook timeline. The Indie Romance community did good, you just couldn't miss this release on social media and with all the 5 stars reviews popping out? Curiosity piqued.
I love a good forbidden romance, not only that but an office romance between an older woman and a younger man? Yes, yes, yes.
Overall, I liked the story despite being pretty basic as office romances go by. I expected more tension, more angst maybe. Definitely.
Monica Morgan is a talented thirty-two years old doctor and director of the ER department. Afraid of being judged by her pairs regarding her rather young age she puts up a sterile and almost frigid facade at work but knows how to unload through dancing.
Abandoning herself to the music one night at a club, she is soon experiencing a pretty hot and steamy dance session with a stranger. Enters the picture Max, gorgeous and off the charts sexy. Ashamed and afraid at how far things escalated on the dance floor that night, Monica escapes leaving behind her an amazed and horny stranger.
Max Spencer is a twenty-five years old nurse and about to start his new job at the same ER department as Monica.
He's your typical perfect hero. He's gorgeous, collected, has great friends and family.
Both realize they know each other and soon the incredible chemistry they shared one night on a dancefloor resurfaces making things a bit complicated for Monica at work. A secret affair turned into more begins but with Monica's fears to be judged by her colleagues, Max feels more and more like a dirty secret than an equal lover.
Untouchable is written as a dual POV, starting with Monica's 1st person POV and unfortunately her "voice" instantly annoyed me. And with every new chapter I could pin-point why exactly.I just couldn't believe the woman reciting her tale was thirty-two years old. And a doctor at that!
Some tidbits about her insecurities regarding cunnilingus made me question her background story as we are told she had wild teenage years and started her sex life early. Not only that, but as a thirty-two years old female doctor, you would think she is past that kind of fallacies.
Also the "down there" / "back there" used to refer to her privates was another thing I wouldn't expect an experimented doctor to say.
"What if it smells bad down there? Shit, we danced all night and I was so sweaty—it has to smell bad down there. Plus, I didn't shave my pubic hair. What if he gets hair in his mouth? I should have showered"
The hero's voice was great and I don't recall having any concerns with it. His character seemed more in tune with his first person voice, and much more relatable. I found him to be a great hero, steady and unfailing when the heroine seemed fickle and inconstant in her thoughts. Although I just couldn't determine if he was an alpha, a beta? Both? I think he's a people pleaser. Everyone will love him.
And maybe that was the author's intent. The all around lovable hero, great with women, caring with children, respectable, honest and fierce. Maybe suddenly a little too fierce or maybe I'm the only one finding his surge of possessiveness cliché as well as inappropriate?
"I only want you, and to be honest, the thought of some other man being your date[…] It makes me feel violent."
I'm probably on my own with this one seeing the heroine's answer to his tirade : " You make me feel safe. "
Some descriptions had me cringing more than once, the author repeatedly mentioning a " hard erection " regardless of an erection being by definition, a hard penis. Also talking about an erection as you would an actual organ is strange. Would you say you want to look at what a woman's state of arousal looks like?
"… his hard erection against me."
"My legs wrap around his hips and I feel his erection. It's hard. So hard. I wonder what it looks like. What it feels like. What it tastes like."
Not only that but isn't it a little repetitive to tell me about his hard erection and then wonder how it would feel? Let me take a wild guess. It would feel hard.
The heroine's breast also behaved rather … strangely. Unless you are Nicky Minaj and bouncing up and down on a giant ball.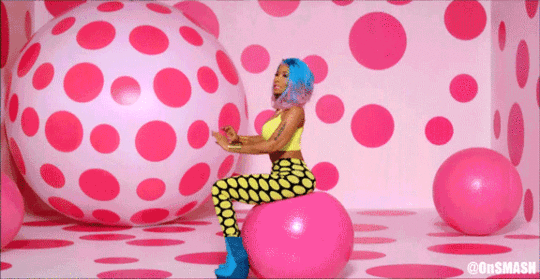 "My breasts move up and down with each breath I take, and I need him to touch them."
"My gaze snags on my nipples and I look down at my breasts. They fall to the sides a bit in this position, swaying with each breath."
They sway? Just from taking a breath? 
All of this is probably me nitpicking as usual, but it distracted me enough to make mental notes about it. Having the visual of boobs moving up and down like balloons would during a sex scene? That's a turn off. Comical, but a turn-off. 
And for the love of everything that is sexy, can we please stop interrupt smoking hot momentums with the hero grabbing a bunch of papers serving to prove his dick is worthy of the heroine? You're clean, great. Safe sex is important, but can we please pretty please make this happen outside the bedroom? 
If I'm in the middle of a sex scene and suddenly the heroine stops to read your STD test results, then something is wrong! Or was that a quip at "Reading is Sexy" ?
I also had issues with typos here and there and if this Frenchie can spot them it's never a good thing!
I enjoyed the secondary characters and both MCs backgrounds, with a special mention for Max's family. His women's tribe was truly awesome. 
To conclude, Untouchable was a nice surprise from debut author Isabel Love and reads easily even if it missed the mark for me regarding the main character's connection. I would recommend this one to anyone looking for an easy and steamy read.
Isabel Love is a hopeless romantic. She loves reading about two people falling in love, overcoming whatever obstacles they may face and finding their happily ever after. A husband, two kids and a full-time job keep her busy by day. But by night, she can be found with her kindle in hand, reading "just one more chapter."
Isabel writes contemporary romance. Her debut novel, Untouchable, will make readers laugh, swoon and fall in love.